Albert Costa

Alias: Casals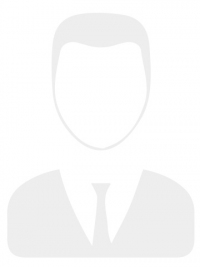 Born
Subscribe now

This information and data is not available because you are not our subscriber yet.
Please click here and get full access to the entire database!

Height
Weight
Plays
Bio
Costa is a former professional tennis player from Spain. He is best remembered for winning the Men's Singles title at the French Open in 2002.
Costa began playing tennis at the age of five. He first came to the tennis world's attention as an outstanding junior player. In 1993, he reached the French Open junior final and won the Orange Bowl. He turned professional later that year and quickly established a reputation as a strong clay court player. In 1994, he won two challenger series events and was named the ATP's Newcomer of the Year.

Costa won his first top-level singles title in 1995 at Kitzbühel, beating the "king of clay", Thomas Muster, in a five set final. Costa won three further titles in 1996. In 1997, he won another two singles titles and was part of the Spanish team that won the World Team Cup. He won another two singles titles in 1998, including the Tennis Masters Series event in Hamburg. Three further titles followed in 1999.

In 2000, Costa helped Spain win its first Davis Cup. He also captured a bronze medal in the men's doubles at the 2000 Olympic Games in Sydney, partnering Álex Corretja.

Going into the French Open in 2002, Costa had not won a tour title since 1999 and was not considered to be among the favorites. In the fourth round, he defeated defending-champion Gustavo Kuerten in straight sets. He followed up with a five-set victory over Argentina's Guillermo Cañas in a quarterfinal. He then defeated fellow-Spaniard and long-time friend Corretja in a four-set semifinal. In the final, Costa came up against another Spaniard, Juan Carlos Ferrero. Ferrero had been in fine form in the run-up to the event and most observers considered him to be the heavy favourite going into the final. But Costa won in four sets – 6–1, 6–0, 4–6, 6–3 – to claim his only Grand Slam title. The win propelled him to his career-high singles ranking of World No. 6 in July 2002.

Coming into the French Open as defending-champion in 2003, Costa spent a total of 21 hours and 15 minutes on court, winning four five-setters before eventually being knocked-out in a semifinal by Ferrero (who won the title).

During his career, Costa won 12 top-level singles titles. In 2005, he captured his first tour doubles title (in Doha, partnering Rafael Nadal).

Citing recurring injuries and lack of desire, he officially announced his retirement from competitive professional tennis on 21 April 2006, at the completion of the Open Seat 2006 in his hometown in Barcelona. In his last tournament, Costa defeated American Vincent Spadea and Slovakian Dominik Hrbatý before losing 6–1, 5–7, 7–5 to Ferrero in the third round.

In December 2008, Costa was named Spain's Davis Cup captain, replacing Emilio Sánchez Vicario. Costa captained Spain to two Davis Cup triumphs in 2009 and 2011, before handing the captaincy over to Àlex Corretja. Costa is currently coaching ATP pro Feliciano López.

Less than a week after his 2002 French Open triumph, Costa married his long-time girlfriend Cristina Ventura. Àlex Corretja was the best man at the wedding. The couple have twin daughters, Claudia and Alma, who were born in April 2001.

Tournament
AO
RG
W
US
Win-Loss
Subscribe now

This information and data is not available because you are not our subscriber yet.
Please click here and get full access to the entire database!