This page is dedicated to JACK KRAMER who was born 100 years ago and here we remember the tennis player, the promoter, the analyst whose has had one of the most impacts on tennis, recalling some various moments of his life.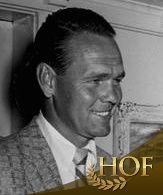 He was an American tennis player of the 1940s and 1950s. A World No. 1 player for a number of years, and one of the most important people in the establishment of modern men's "Open"-era tennis, he was the leading promoter of professional tennis tours in the 1950s and 1960s. He was a relentless advocate for the establishment of Open Tennis between amateur and professional players. An International Tennis Federation (ITF) proposal to introduce Open tennis lost by five votes in 1960, but became a reality in 1968. In 1970, he created the Mens Grand Prix points system. In 1972, he helped found the Association of Tennis Professionals (ATP) with Donald Dell and Cliff Drysdale, and was the first Executive Director. Tall and slim, he was the first world-class player to play "the Big Game", a consistent serve-and-volley game, in which he came to the net behind all of his serves, including the second serve. He was particularly known for his powerful serve and forehand, as well as his ability to play "percentage tennis", which he learned from Cliff Roche, a retired Railroad Engineer, at the Los Angeles Tennis Club (LATC). This strategy maximized his efforts on certain points and in certain games during the course of a match to increase his chances of winning. The key was to hold serve at all costs, which was one of many things that made Kramer one of the greatest players of all time.
Charlotte Cooper was born as the youngest daughter of Henry Cooper, a miller, and his wife Teresa Georgiana Miller. She learned to play tennis at the Ealing Lawn Tennis Club where she was first coached by H. Lawrence and later by Charles Martin and Harold Mahony.Jack was the son of a blue-collar railroad worker for the Union Pacific railroad. As a boy he was a fine all-round athlete, particularly in basketball and tennis. When he was 13, the family moved to San Bernardino, California, and after seeing Ellsworth Vines, then the world's best player, play a match, Kramer decided to concentrate on tennis. In 1944, he married Gloria, and they had five sons: Bob, David, John, Michael, and Ron. They lived in Bel Air, California. He invested in the Professional Tennis Tour, two golf courses at the Los Serranos Country Club in Chino Hills, CA, and race horses. Starting in 1948, the Jack Kramer Autograph tennis racket from Wilson Sporting Goods became the most popular selling racket of all time, over 35 years (Wilson Sporting Goods-1984).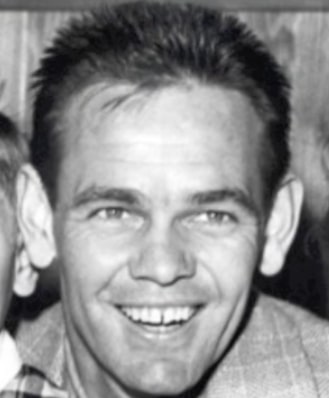 He began his tennis career by taking lessons from legendary teaching professional, Dick Skeen. Within a year, he was playing junior tournaments. Because of his obvious ability and his family's lack of money, he came under the guidance of Perry T. Jones. at the Los Angeles Tennis Club (LATC). Jones was the President of the Southern California Tennis Association (SCTA). Kramer traveled many hours each day from his home in Montebello, California, to play tennis at the LATC and the Beverly Hills Tennis Club. He was able to play against such great players as Ellsworth Vines, Bobby Riggs, and Bill Tilden. He was the National Boys' Champion in 1936, and the winner of the 1938 National Juniors Interscholastics. He competed occasionally in men's tournaments on grass courts in the East. He won matches against nationally ranked men such as Elwood Cooke. He also played with high school teammate, George Richards, who later was nationally ranked.
Kramer competed at the U.S. National Championships seven times from 1938 through 1947. He lost his first match in 1938 in straight sets, winning only two games. At the 1939 U.S. Championships he was beaten in the second round by 11th-seeded and fellow Californian Joe Hunt. In 1940 Kramer defeated fourth-seeded Frank Parker in a five-sets quarterfinal but lost to second-seeded and eventual champion Don McNeill in the semifinal. At the 1941 Championships he was seeded for the first time, at No. 11, and reached the quarterfinal where third-seeded Frank Kovacs proved too strong. In 1942, Kramer won the men's singles in the Ojai Tennis Tournament. Kramer received a leave from his duties in the Coast Guard to compete at the 1943 Championships. Seeded second, he reached the final, despite being weakened by food poisoning, but lost it to Joe Hunt in four sets. During World War II he continued to win prizes in the United States, since the war had effectively put an end to international tennis, but did not compete in the U.S. Championships in 1944 and 1945.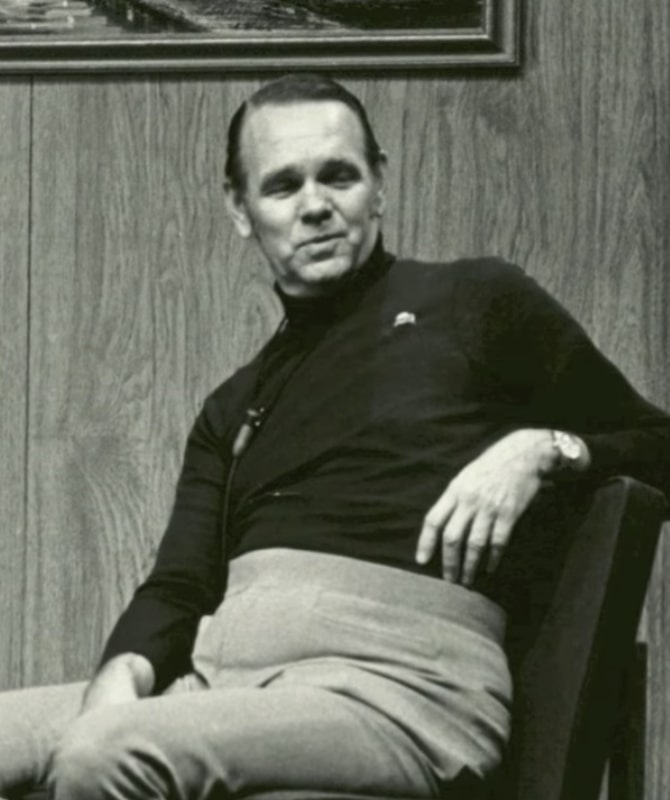 The first Grand Slam tournament Kramer entered after the war was the 1946 Wimbledon Championships where he was seeded second but was upset in by Jaroslav Drobný in a five-set fourth round match. At the 1946 U.S. Championships he was seeded third but managed to win his first Major singles title after a straight-set victory in the final against Tom Brown, losing just a single set in the tournament. At the 1947 Wimbledon Championships Kramer was seeded first and justified it by winning the title after another straight-sets win against Brown in a final that lasted only 48 minutes. At 1947 U.S. Championships number one seed Kramer faced Frank Parker in the final. Parker won the first two sets as Kramer struggled to find form. Then, Kramer "changed suddenly from a stumbling novice to a raging perfectionist" and went on to win in five sets to retain his title.
Kramer made his debut for the US Davis Cup team in 1939 in the final of the World Group against Australia. Together with Joe Hunt they lost the doubles match against John Bromwich and Adrian Quist. In 1946 and 1947 he was part of the winning US team, defeating Australia in both finals and winning all four his singles matches. After 1947 he became ineligible to play for the Davis Cup on account of becoming a professional player. He compiled a Davis Cup match record of seven wins and two losses. Kramer turned professional in November 1947, signing a $50,000 per year contract with promoter Jack Harris. He made his pro debut against Bobby Riggs on December 26, 1947, at Madison Square Garden. 15,114 people showed up for the match in one of the worst snow storms in New York history to watch Riggs win. Kramer went on to win the tour with Riggs 69 to 20 and became the top professional for the next six years. Kramer beat Riggs in the final of the US Professional Championships in June 1948 in four sets. Riggs "blew a 5-3 lead in that all-telling opening set, and after that he was licked, showing obvious fatigue even though he did manage to rally to win the third set". Kramer was awarded $1,450 for winning the singles, and $412 for winning the doubles. In June 1949, Kramer won the Wembley Professional Championships, beating Riggs in the final. "Riggs set a fast pace in the first set, but he appeared, to burn himself out in the early stages of the match". In 1949–50, Kramer beat Pancho Gonzales 94 matches to 29 in the World Series. In the 1950–51 World Series, Kramer beat Pancho Segura 64 matches to 28. Kramer beat Frank Sedgman, 54–41, in the 1953 World Series. Kramer also won tours of South America and Australasia in 1948. Kramer retired from competitive tennis in 1954 due to arthritic back problems and went on to promote his Pro Tour. He made brief comebacks on tours with Hoad and Rosewall in the late 1950s.
Kramer was inducted into the International Tennis Hall of Fame in Newport, Rhode Island, in 1968.
From 1979 until 1981 the Los Angeles Tennis Open, a tournament he was involved with since the 1950s, was known as the "Jack Kramer Open".
Jack Kramer died from a soft tissue cancer on September 12, 2009 at his home in the Bel Air neighbourhood of Los Angeles, California.
In the Tennis Channel series "100 Greatest of All Time" in 2012, Kramer was ranked the 21st greatest male tennis player of all time.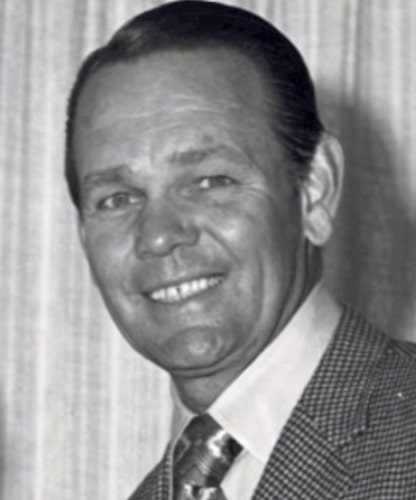 In his 1979 autobiography, The Game: My 40 Years in Tennis, Kramer calls Helen Wills Moody the best women's tennis player that he ever saw. "She was the champion of the world, when I was 15 and played her. – she won Seven Forest Hills and Eight Wimbledons.... I beat her, but Helen played a very good game."
Kramer ranked the best possessors of tennis shots as of 1979: - First Serve: Ellsworth Vines had the finest serve, along with Pancho Gonzales - Second Serve: John Newcombe by far - Backhand: Donald Budge, Frank Kovacs, and Ken Rosewall were the best - Return of Serve: Don Budge the best - Forehand Volley: Wilmer Allison and Budge Patty. - Backhand Volley: Close among Don Budge, Frank Sedgman, and Ken Rosewall, with Sedgman having the edge - Overhead: Ted Schroeder, the best - Lob: Bobby Riggs, of course - Half-Volley: Pancho Gonzales and Ken Rosewall - Forehand: Pancho Segura and Ellsworth Vines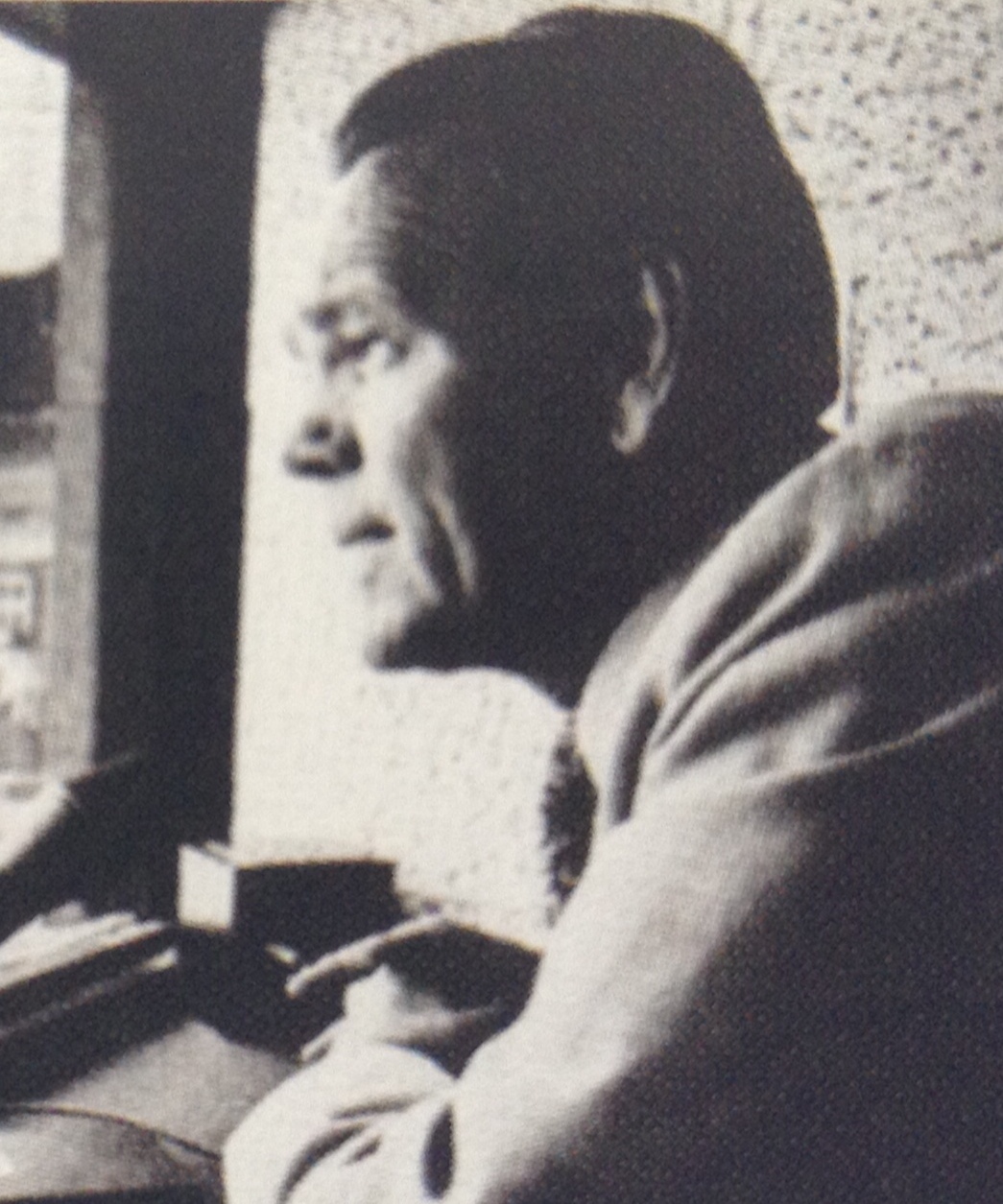 Kramer's serve and forehand were equal to the best players in the game, but he would not talk about his own strokes.
Kramer attended Rollins College in Winter Park, Florida, and he played on the tennis team in the 1941 and 1942 seasons. Pauline Betz was there at the same time.
Kramer started working for the BBC as a commentator on the Wimbledon Championships in 1960, a role in which he was very popular because of his intimate off-court knowledge of most of the players. He was paired with Dan Maskell in the commentators booth. However, he was dropped by the BBC in 1973 because of his role in the ATP boycott of Wimbledon that year, which saw 81 players, including defending champion Stan Smith, stay away from the tournament. Kramer returned to BBC to commentate on the 1976 Wimbledon championships and the 1996 Australian Open men's singles final. Kramer was the first host of BBC TV's Wimbledon evening highlights programme from 1964 to 1970. He also commentated for NBC from 1954 to 1962, ABC from 1965 to 1973 and CBS from 1968 to 1973.
A fan of Thoroughbred racing, Jack Kramer owned and raced a number of Thoroughbred horses.
He was portrayed by actor Bill Pullman in the 2017 movie Battle of the Sexes.
In 1937, at age of 16, Kramer deeply engrossed in a late-night game of poker with some friends and he didn't know the time of his next match had been changed from 10 a.m. to 8 a.m. Next day Kramer lost to Arthur Marx, son of Groucho, in the semifinals of the boys' interscholastic division at Ohaji Valley tournament.